JoBeth Williams stars in 'Payne'


Think 'Fawlty Towers'
Night Court is a fond memory that stays fresh through syndicated reruns. The John Larroquette Show is - well, over and not particularly missed. But the time has come once again for Larroquette to raise his now-gray head into the world of the TV sitcom.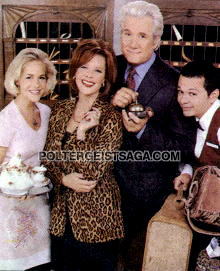 This one is titled Payne and based on the British series Fawlty Towers. Larroquette plays Royal Payne who, with his wife Connie (JoBeth Williams), owns the charming hotel Whispering Pines.
Royal firmly believes this could be the best hotel in the world if it weren't for one annoying obstacle - the guests. Connie has to try to rein him in between her own endless gossip responsibilities.
The inn is staffed by well-meaning misfits, including Mo (Rick Batalla), the bumbling English-challenged bellman, and Breeze (Julie Benz) the chambermaid.
In the premiere episode, Payne panics when he realizes he forgot to buy an anniversary present for Connie. Breeze saves the day when she finds a pricey antique pin left behind by a guest, but chaos ensues when the guest returns offering a $1,000 reward for the heirloom and Royal can't resist trying to cash in.


back to the 'News From Suburbia' page

'Site map'

back to the 'Top'